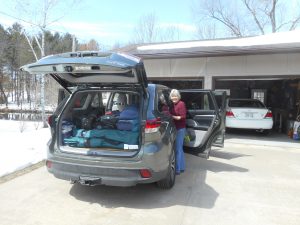 We took advantage of 53⁰F weather today to try a test run packing our SUV.  To our great relief everything fit nicely!
This was not the case for Earl and Ethel. They needed to use a sort of chuck wagon cabinet add-on connected to the driver's side running board. (See the tab Their Car)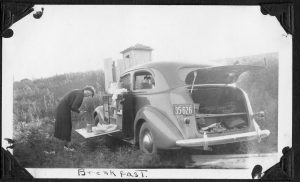 11 days to go before hitting the road ourselves!