May 24 day 23 – Boulder Dam was a "BIG" thing in 1937, as it is today.  The physical dam was only completed in 1936.  The lake behind the dam was still filling when Earl and Ethel arrived a year later.  Only four electrical generators were installed and operating at the time.  The last generator was installed in the early 1960's. There are now 17 generators operating with a capacity to turn out 2080 megawatts of power. Boulder Dam was renamed Hoover Dam in 1947 for Herbert Hoover (US President 1929-1933) but not without controversy.
There were four photos taken by Earl and Ethel.  Public access is not the same as then, but we managed to fairly duplicate what they took.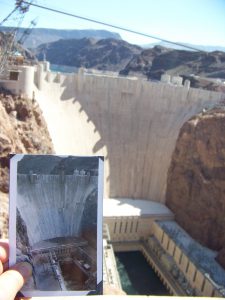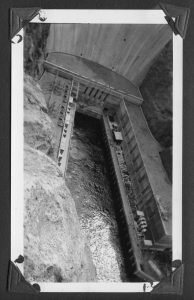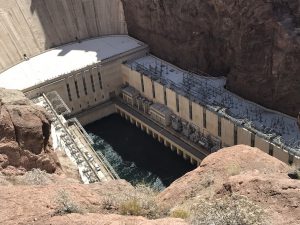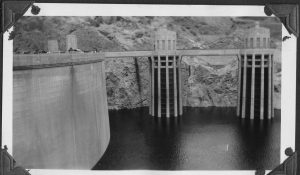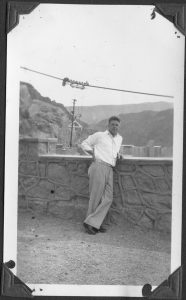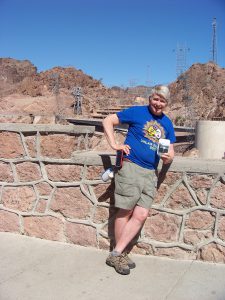 Earl looks much more relaxed than his son!