As mentioned in the "1st Leg" tab very likely the couple stayed their first night at the East Side Inn in Rockford, IL.  The building is the first of many that they visited that is now on the National Register of Historic Places.  See the "1st Leg" tab for more details.  Although we first saw and got inside this building in Fall 2016, we could not pass by without touching and photographing it again!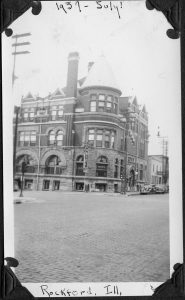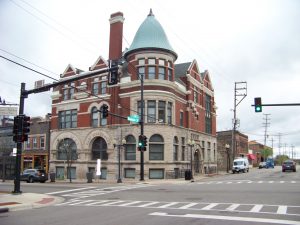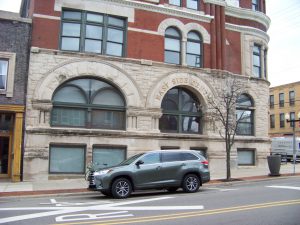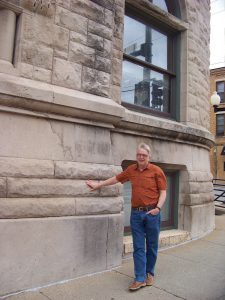 Crossing the rolling ag fields of Iowa our big moment of the day was a random pull off for gas in Royal, IA.  There in full sunshine glory across the street was an unmistakable Chevy 2-door sedan!  We were all over the sedan like two kids on a jungle gym.  For the past two years photos of Earl and Ethel's Chevy have been part of our life, but we never had the opportunity to seek out an actual vehicle.  This rusting hulk by the side of the road provided all we needed for a sense of scale and detail.  As a 1944 version of the vehicle we were taken by how little had changed in the design.  Then again, the car was produced during WWII when the war effort carried a much higher priority.   For Sale, $3500 Needs Work, for details call 402-640-7436.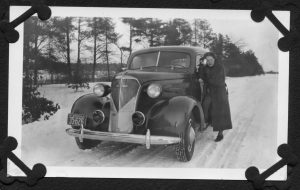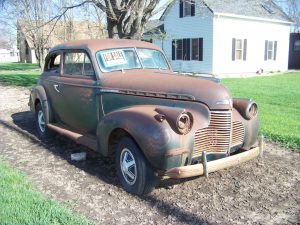 We ended our day 3 at the Historic Golden Hotel in O'Neill, NE. Listed on the National Register of Historic Places, it has been in continuous use since 1913.  While in need of some TLC, it still has much more character than the Holiday Inn Express alternate at the outskirts of town. We finished our day with a wonderful meal at the new Holt County Grill  three doors down.  Total driving miles: 528.